Welcome to the Ultimate Spider Man Fan Fiction Wiki
Welcome to my wiki! Here you can write anything fan fiction about Spider Man.It is made by Ls.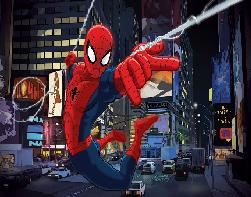 You can write fan fiction about Iron Man and Thor too!
You can write episodes in blogs too!
What is the best thing in this wiki?